JMAC LOSES CUP RIDE ON VERRY ELLEEGANT BUT IS FINCHE BETTER?
JAMES Macdonald, the champion Sydney jockey that punters at times love to hate, headed to self isolation in Victoria preparing for a bevvy of top Spring rides, headed he thought by Melbourne Cup fancy VERRY ELLEEGANT.
Surprisingly, trainer Chris Waller after an agonising debate with connections, decided that Mark Zahra would retain the ride on the mare that he guided to victory in the Caulfield Cup.
Knowing Waller's success with second strings – in everything from lowly restricted races to some of the best Group events in the country – Macdonald certainly wasn't picking up the scraps when told he would be riding FINCHE in the big two-miler.
The run of Finche in the Caulfield Cup, when he plotted a wide course, was enormous. He has 3200m credentials and only needs to have improved a shade in the past 12 months to figure in the finish in next month's big two-miler.
Jmac heads to Moonee Valley tonight to take just the one ride on LYRE, a roughie in the Group 1 Manikato Stakes but don't the mare off – she has had no luck at recent starts.
On Saturday he has only a handful of rides including the Waller-trained import OLMEDO in the Crystal Mile; favorite SHARED AMBITION in the Moonee Valley Gold Cup; KOLDING (backed at odds) in the COX PLATE & WRITTEN BEAUTY in the Crockett Stakes.
INTEGRITY BOSS HALTS 'START' FOR PRO PUNTERS WITH 'REAL TIME' RACING
A Racing Victoria staff member allegedly organised to provide a group of professional punters with a direct Racing.com feed as part of an unauthorised technology trial.
DAMIEN RACTLIFFE reports for FAIRFAX MEDIA that the trial was prevented on Wednesday by Racing Victoria's executive general manager of integrity Jamie Stier after The Age enquired about an alleged deal involving a Racing.com feed.
Racing Victoria would not comment on whether that team member was disciplined over the matter but said the employee had not followed the correct approval process and had gone above their authority in facilitating the trial, known as a proof of concept.
The direct vision initiative, which would give punters real-time access to back and lay horses while they are competing - known as "in the run" - is one that Racing Victoria has been workshopping.
However, Racing Victoria has been forced to review its internal processes regarding the progression of ideas to proofs of concept after the trial.
As part of its investigation on Wednesday, Racing Victoria was informed that one set-top box, which would have provided the group of punters with the fast feed, had been developed to test the technology and that box is now being returned to the supplier.
Racing Victoria added that the broadcast solutions company behind the technology, Gravity Media, had secure control of the feed and the trial was to be run under their supervision, which would have prevented the punters from unsolicited betting.
But the issue of using direct feeds of vision from broadcasters for the purpose of in-play betting - placing wagers after a race has started - has come to the fore since COVID forced racing behind closed doors.
In a normal world, professional punters would be allowed to sit in the stands and bet and lay horses - betting against an outcome - based on how they jump from the gates or how they travel in the run, sometimes quick enough to sway starting prices, in what is considered a legitimate strategy. However, that option was taken away from them when racing shut its gates to the public.
It has left regular punters - who are backing and laying horses in-play based on vision feeds up to seven seconds delayed - vulnerable to those who are allegedly taking advantage of live broadcast feeds.
When a punter backs a horse to lose on a betting exchange, also known as laying a horse, then that punter is agreeing to take the bet of another punter.
"I haven't been [an] in-play [bettor] since I haven't been on course because I felt I was at a disadvantage with the vision compared to those on course but I hadn't taken into account someone having a faster feed than me," bookmaker turned tipster Tom Waterhouse told The Age.
"It was more that [I thought] it was hard to win if people are on course and are slightly ahead of you."
Racing NSW chief Peter V'landys said he too would investigate claims of individuals using broadcast feeds to bet in-play, when contacted by The Age.
But bookmaker Rob Waterhouse said broadcasters should be ordered to broadcast the races in real time so punters at home aren't disadvantaged.
"There was a friend of mine that had $10,000 on a five-to-one-on odds chance [$1.20] at the trots watching Sky Channel and of course there was a five second delay, all of a sudden he gets even money and gets $10,000 on as a mistake, but of course the horse galloped hopelessly as he saw a second later and he lost his money cold," he said.
"I think it is outrageous that the delay is there these days. The signal does go at 176 thousand miles per second, I just don't know why the delay is there except to protect racecallers.
"In England, they actually had theatres set up where people could go and watch the races in real time and bet on Betfair and people won fortunes doing it, but that doesn't make it right."
In-play betting only makes up a small percentage of the Australian racing wagering landscape, unlike in the UK where it is much more popular due to the circa 3500 jumps and high percentage of staying races in Europe each year.
But while exploratory work has been done by Racing Victoria to understand the technology, it says it is not interested in providing advantage to one punter over another and thus any such concept would not receive executive approval.
According to sources, the technology and hardware required to broadcast a direct feed into living rooms would be worth a significant amount, making the cost currently unjustifiable.
A spokesman for the TAB and Sky Racing, which broadcasts the largest suite of Australian racing on television and digitally, said that Sky Racing does not distribute real-time vision to any punters.
"We have controls and limitations around the distribution of real-time vision internally," the spokesman said.
"Integrity is paramount to Tabcorp and Sky Racing and we will support and cooperate with any investigation into racing vision access."
Gravity Media did not respond to requests for comment while Betfair Australia, the country's only betting exchange, declined to comment when contacted by The Age.
LGHR SUBSCRIPTION SPECIAL: FIVE MEETINGS FOR $50 ON CUP WEEK
HERE'S your annual opportunity to enjoy a leisure punt on the biggest week of racing each year courtesy of the LGHR LATE MAIL. Our 'FIVE MEETINGS for FIFTY BUCKS' promotion returns. That's what it will cost to secure our ratings on the FOUR big race days of Cup week (Derby, Cup, Oaks & Mackinnon) as well as the Moonee Valley twilight meeting on the eve of Derby Day. To be fair to our loyal and valued clients of the LGHR LATE MAIL every week of the year, this promotion is restricted to only 25 subscribers so get in early. Just contact us on This email address is being protected from spambots. You need JavaScript enabled to view it. for payment details.  
THE BRISBANE RACING CLUB IS WALLOWING IN DEBT & DROWNING – I SEE RED, I SEE RED, I SEE RED  
By ARCHIE BUTTERFLY – read his full dissection of the BRC Annual Report at the subscriber only website www.peterprofit.com. It's a story that you won't read from the Dream Turf Team at NEWS LTD who will no doubt again work as 'spin doctors' when it comes to their political mates in racing:
THE Brisbane Racing Club is claiming a profit for the year of nearly a million dollars.
It is absolute bunkum.
What really happened is this.
The BRC
1 – Ploughed nearly $2 million of its fast-dwindling cash reserves into paying its bills, leaving it with just $2 million in the bank, most of which is pre-committed
2 – Have yet to pay the State Government almost $500, 000 in annual interest owed to Racing Queensland as part of the $12 million it borrowed to build the infield stables (the club is now seeking to freeze all interest and repayments for the next four years)
3 – Paid off none of the principal amount of $25 million that it borrowed from the ANZ Bank to fund the infield development, meaning the club still owes the bank the full amount, with no real answer in sight as to how it intends or can afford to pay the super-sized debt
4 – Paid nothing other than the yearly interest on the $2.4 million that it previously borrowed from the ANZ Bank so that it could pay its bills (the fancy term is working capital; your grandma would have called it living on borrowed money, or robbing Peter to pay Paul
5 – Paid little more than the annual interest on a further $24 million that the club borrowed to build the Racecourse Village shopping complex, again with no indication of how it might possibly pay off the principal
6 – Revalued its Doomben, Eagle Farm and Deagon racetracks – not the land, the tracks – so that on paper they are worth $4.4 million more than they were the year before, even though a track has no actual tangible value unless it is sold to property developers
7 – Copped an additional $1.4 million in grants from Racing Queensland
8 – And an additional $1.6 million in race club distributions from RQ
9 – Scored $1.9 million in Jobseeker payments
10 – Slashed $1 million from the marketing and promotions budget
11 – Reduced its prizemoney contribution by more than $3 million
12 – Took on an extra $700, 000 in leases for equipment that it couldn't afford to buy, with an accompanying extra interest payment of nearly $70, 000 a year.
Do the sums.
The so-called annual profit is a furphy.
This club is drowning in debt, and still owes $72 million in borrowings that is simply unable to repay.
Its interest bill alone is $3.2 million a year, when the repayments are actually made.
The current debt to current asset position is negative $15 million, which means that the race club owes that much more than it actually has in readily realisable funds.
The BRC can send off as much smoke and erect as many mirrors as it likes, but the cold, hard truth is this club is damn near broke, and is all but trading insolvent.
Nothing has changed from last year.
This club is rooted.
DRENCHES FROM DENIS - YOU CAN TAKE IT TO THE BANK OR THE TAB!
by ARCHIE BUTTERFLY, courtesy of his subscriber only website www.peterprofit.com
I wonder if the QRIC Commissioner Ross Barnett and his boys and girls have ever twigged to the fact of how racing cheats paid their milkshake maker Denis Holbeck for their drenches?
It was quite simple really.
They would just toddle down to the local TAB and put the dough directly into his account, or get someone else to do it for them.
You wouldn't think it would be all that hard for the QRIC to go back over Holbeck's account records to identify where the remarkably consistent sums of money were deposited, and then to have a look at the security video recordings to see who was depositing the dough would you?
Have they?
Who knows.
I doubt it somehow.
As Rick Astley told us though, it's never too late.
If he knocks on the door, the Commissioner might find out a whole lot of interesting things that he didn't know before.
WHY DO WE THROW THESE KIDS TO THE WALL & LET THEM FALL?
by ARCHIE BUTTERFLY, courtesy of his subscriber only website, peterprofit.com, where you can read much more:
RUMOURS are sweeping the south-east Queensland tracks that a former star apprentice who has been plunging down the ranks for two years now as a result of his untreated addiction and personal problems has been, or is about to be, arrested for violently assaulting his partner during a domestic dispute.
I can't cop men who hit woman, and regard them as gutless, cowardly, pea balled pieces of shit, which puts me in a bit of a position because the rider involved is a bloke I had a lot of time for, and for whom I hold enormous sympathy because he's been a train wreck coming for a long time now, and no-one who should have helped him did.
RQ, the QRIC, his master, the apprentice school, his parents, his so-called friends who loved him when there was a slice to take, they have all let this kid down, and it's both a crying shame and a downright disgrace. If ever there was a young person who so obviously struggled to make the transition from small town country kid to boy in his late teens earning lots of money, it was this bloke. He all but screamed for help, but only a few heard him and came, and they were repelled by those who were feeding off him like crows, and kept pecking at him as he free-fell down the mountain.
To a person they all let him down, and you can be guaranteed that when the news breaks publicly that the still young jockey has hit rock bottom, none of them will be anywhere to be seen, other than with a charge sheet or a cheque book in their paws.
It's sad, but nowhere near as sad as it is for the young woman that the rider is alleged to have assaulted.
People may have let the jockey down, but at the end of the day he has now let himself down too, and worst of all he has let a girl who loved him down, in the worst of possible ways, and it's really quite unforgivable.
What a wretched state of affairs it is all round.
A whole lot of people should be hanging their heads in shame.
The kid should be too.
Back the girl not him.
Bad form doesn't suddenly become good, so sadly unless he confronts his demons and makes the necessary changes in his life, this bloke is a shot duck in racing, and perhaps full stop.
It should have been stopped before it started.
MONDAY I HAVE FRIDAY ON MY MIND with GODFREY SMITH
THE ONLY ONE WORTH FEEDING AWARD GOES TO GRAHAM QUIRK - the FORMER LORD MAYOR WHO SHOULD BE CHAIRMAN OF THE BOARD
GREG BLANCHARD from NUDGEE, the never-say-die campaigner who has taken on the 'mission impossible' of convincing the authorities to address the problem of horses being scratched in the country because of a lack of jockeys, should be the recipient of a Racing Queensland annual award.
Apart from the thoroughbred representative on the RQ Board, former Lord Mayor Graham Quirk, who only recently was contacted by Blanchard, the administrative hierarchy have arguably treated Greg with disrespect and failed dismally at doing their jobs for absurd salaries.
Heading that tribe is the Half Million Dollar man, CEO Brendan Parnell (yes, believe it or not, that is the ridiculous salary this bloke gets paid). No doubt his noggin will bob up when the RQ Annual are shown tonight on SKY, hosted by his 'pin-up girl', former top jockey Bernadette Cooper who did a terrific job as anchor of the Australian Horse of the Year coverage last week.
Given current pandemic restrictions there will not be a six figure big bash at one of the top hotels in the city, where the stakeholders pay and the high flyers join their mates from the mainstream media and the pollies (no doubt both parties would have been invited this year to cover all bases), charging at the best food and drink like pigs in a trough.
If the ceremony was held as normal, there would be no invites for the likes of Greg Blanchard, who wages his daily fight to make the industry in Queensland better, or for Phil Purser, the pioneer of racing websites and a ban on whips, who should be in the Hall of Fame, or for that matter one of the few honest racing scribes in Queensland in Archie Butterfly (I am sure he would have provided the night's entertainment for free after a couple of dozens drinks or smokes rather than outlay industry funds on some boring comedian).
There will be 25 Awards announced tonight spearheaded by top trainer, jockey, apprentice and the highlight, Queensland Horse of the Year, where one assumes the winner will come from Rothfire or Alligator Blood (here's hoping if the latter doesn't win the owner doesn't declare the judges were 'got at'). It will be an opportunity for the Boys in Blue from QRIC to get up close and personal with 'Tricky Dicky' Van Dyke without having to raid his stables or jump the fence. Perhaps they should be placed at the same table as 'Gatorade'.

There should have been another Award added to the list:
THE ONLY ONE WORTH FEEDING AT RQ: Graham Quirk for the amazing job he has done behind the scenes since joining the Board. Unlike the band and merry men and women that he relies on to improve the joint, especially the CEO and his First Lieutenants, when an industry stakeholder goes to Quirk with a concern or complaint, his or her issue is investigated immediately and not swept under the carpet. He or she gets treated respectfully not like they have two heads or are an imbecile. Greg Blanchard will tell you how he tried for months to have some action on the lack of bush jockeys and it wasn't until he contacted Quirk that he felt like he was listened to and something was happening.
Just to update you on that situation (and here's something the LNP with their concerns for bush racing could address if they win Government where the first thing they should do is elevate Quirk to Chairman of the RQ Board then sack the rest including 'Pins' and the majority of his 'yes' men and women running the show at Deagon.
Here's the latest e-mail that LGHR received from Blanchard (when was the last time the Dream Team at News Ltd wrote something about this instead of shoveling bullshit about the great job RQ and their other high profile industry mates are doing - what do they call it Nath and Dave - suck up to survive?):
BLANCHARD: 'l think I'm boring myself but here is the latest. This was the number of horses that had to be scratched at the following meetings at the weekend because (believe it or not) there were no jockeys to ride them - five at Taroom, one at Rocky, 16 at Charters Towers and seven at Mt Isa on Saturday.
'From the start of the season (August 1) there has now been over 100 horses scratched because no riders were available. Can you imagine that happening in any other jurisdiction in the country?
'Maybe the money spent on self-promotion of a certain person on videos would be better spent on trying to solve this problem (it's alright to name him Greg, just about everyone knows you are talking about the half million dollar man – so don't count on him being available when next you call. Not to worry here's hoping Graham Quirk is aware how useless his CEO is and punts him if the LNP wins Government which despite the polls we think is next to a good thing).'
Blanchard says every weekend after reading the number of horses that have to be scratched (at a cost to owners and trainers) he 'feels sick'. He adds that 'no spin doctors from RQ will make him feel better'.
Here's a story written recently by ARCHIE BUTTERFLY on his subscriber only website peterprofit.com.
'I have been writing about the issues with race scheduling in Queensland for what seems forever now, and am starting to feel a bit like the sole occupant of an Antarctic island who plays AC-DC real loud on my transistor radio just to annoy the neighbours.
If a tree falls in a forest, does anyone hear the crack and thud?
Racing administrators don't hear or listen to the truth when it is shouted in their ear either.
There were five races scheduled to be run at Charters Towers on Saturday. These were supposed to have 10, 10, 8, 8 and 7 runners in them each respectively. But only five jockeys were available to ride at the meeting.
Given the present problem of huge holes in the riders' ranks this was reasonably foreseeable, if only anyone from the race scheduling department at Racing Queensland had bothered to check.
They didn't – and consequently 16 horses were scratched, because they weren't allowed to run without riders.
One horse carried 1.5kg more than its allotted weight because there was no-one other than Trinity Bannon available to ride it. That horse won. Another was allowed to be ridden 2.5kg overweight, and it ran third. If it carried its right weight it probably would have won.
Only five horses were scratched at Taroom because they had no jockeys. That's 21 late scratchings in just 10 races across two cards.
Do you reckon Racing Queensland might be doing something wrong here?
What an absolute debacle.
WHLE 'Pins' Parnell and his bunch of First Lieutenants swan around south-east Queensland – with permanent guest spots wining and dining at the feature meetings at major tracks in the region during the Spring and special seats in the BRC committee lounge, most of them wouldn't know where Charters Towers was. That's probably for the best because if they did attend it might mean slumming it at the races, getting themselves covered in bull dust and some horse manure on the shoes – not to mention roughing it in an old-fashioned motel overnight – then again there's always a limo back to Townsville to recover in a suite at the Casino after mixing it with the riff-raff from the bush.
ASIAN OWNERS HIGH ON SUPERSTITION & LOW ON SENTIMENTALITY
ASIAN owners are high on superstition but there is little room for sentimentality when it comes to horse racing.
Bloodstock agent Carmel Size, who has worked closely with veteran trainer Les Bridge in The Everest success story of Classique Legend, struggles to hide her feelings about Hong Kong owner Bon Ho.
But for the pandemic Classique Legend would have been racing in Hong Kong and missed the world's richest race on turf but was left with Bridge to prepare for the big race.
Size revealed to Jo Mackinnon on RSN in Melbourne today how she with-held the news from Bridge until after The Everest that the horse would be leaving his stable the day after the big race.
"I didn't find out from the owner until Friday and decided not to tell Les until after the race. The horse will be transferred to an as yet to be named Hong Kong trainer because Bon Ho doesn't want him to travel from Australia to contest big races in Dubai, Europe, Tokyo and Hong Kong.' EDITOR'S NOTE: CASPER FOWNDES has been confirmed as Classique Legend's new trainer in Hong Kong.

"I wish we weren't handing the horse over. I can't tell you how much this horse means to me – he is very special," she told Mackinnon who added: "Racing can be a ruthless game at times."
PS: It should be recorded that owner Bon Ho generously donated $300,000 of his winnings to the Australian Turf Club Foundation which supports communities and racing industry participants most in need through an annual grants program.
RAW PRAWN CRITICISM OF KING RIDE FROM NATURE STRIP FANS
MUCH has been made of the ride by Rachael King on Eduardo which set The Everest up for a backmarker which wasn't one of her best.
It also brought undone a plunge on the Chris Waller-trained Nature Strip which was given wind-burn after trying to chase Eduardo then hold out the finishing burst of Classique Legend. (The ride of Kerrin McEvoy was outstanding).
Steward queried the tactics of King on Eduardo and Jason Collett on Gytrash which ran third.
EDUARDO: When questioned regarding the tactics adopted on the gelding, rider R. King stated that she was under no specific instructions as to where to settle in the race, but had expected to take up a forward position. She added that she was advised also to ensure that Eduardo set a comfortable rhythm throughout the event. She added that after commencing well she rode her mount in a neutral manner throughout the early stages, but when Nature Strip did not improve to her inside Eduardo commenced to race keenly and leaving the 1000m she endeavoured to restrain the gelding as she was aware it was setting a fast early pace. She added that throughout the middle stages, Eduardo did not respond to her efforts to reduce the pace and as a consequence set too fast a tempo and was left without a finishing effort. A post-race veterinary examination did not reveal any abnormalities.  
GYTRASH: When questioned regarding the gelding racing back in the field, J. Collett stated that he was instructed to take up a prominent position if his mount began well, however, was given the option also to ride the gelding quietly if it did not commence well. He said that Gytrash began only fairly and when Classique Legend and Nature Strip, which were positioned to his immediate inside, began well, he elected to come back in order to avoid being caught wide. He stated that with the fast early tempo Gytrash was under pressure to maintain its position in the field and did not commence to make ground until soon after straightening whereby the gelding was able to finish off the race reasonably well late in the event.
PUNTERS who have had a gutful of the mixed form from Nature Strip were delighted to see the horse beaten by a more honest galloper in Classique Legend which 82-year-old training legend Bridge declared a 'good thing' and someone listened as it started favorite. Whoever takes over its training in Hong Kong have a hard act to follow.
Champion trainer Chris Waller was left to hang his hat on an outstanding training effort with Verry Elleegant to win the Caulfield Cup after an unusually normal big day in Sydney. Those blaming the pace set by King on Eduardo in The Everest have short memories. It was a 33 sec first 600m in last year's race that set up the win of stablemate Yes Yes Yes.    
SHOULD VERRY ELLEEGANT BE PENALISED FOR CAULFIELD CUP WIN?
THE campaign was quickly off the ground from the 'spin doctors' for the Waller stable to try and ensure that Verry Elleegant doesn't get a big penalty for the Melbourne Cup.
The general consensus is that the Caulfield Cup winner would be treated harshly with anything more than half a kilo and perhaps should not even be given a penalty for a mare that is already well weighted in the big two-miler.
The Caulfield Cup normally a good form guide to the Melbourne Cup caused market reaction with Anthony Van Dyck, Verry Elleegant and previous placegetter Prince of Aran.
As top form analyst Dean Lester said: "Verry Elleegant was coming away from Anthony Van Dyck after the line. Prince of Aran was making good ground at the finish. The hard luck story of the race was Avilius."
Ben Melham copped a severe reprimand on Buckhurst for the trouble caused to Avilius – a suspension would have been the downside to a terrific day for the top jock who landed a winning treble on Incredulous Dream, Chica Fuerto and Madam Rouge.
Chris Waller, while not entirely ruling out Mark Zahra holding the ride that James Macdonald thinks is his on Melbourne Cup favourite Verry Elleegant, was keen to talk up the prospects of Finche after a luckless Caulfield Cup fifth heading to Flemington where he races much better.
PS: What a great day of racing it was. Yes The Everest is a success story and a credit to Peter V'landys and company. Despite its critics there are those who believe the Caulfield Cup on Saturday was one of the best fields in the history of the big race. These two can co-exist on the same day and The Everest has now earned Group 1 status.     

WHAT FATE AWAITS THOSE PUNTERS BETTING IN WALLEY WORLD?
PUNTERS are the first to concede that Chris Waller is one of the best trainers on the planet but also a master of the form reversal and producer of second string winners when his stable has the favourite.
Despite his deeds with the champion Winx, it leaves a sour taste in their mouths when they are on the losing end of an upset Waller winner more so when the mainstream racing media in Sydney refuse to recognize this glitch in his armour.
Waller will be front and centre saddling up the favourites for the two biggest races in the country on Saturday – Australian Horse of the Year Nature Strip in the absurdly rich The Everest and brilliant mare Verry Elleegant in the Group 1 Caulfield Cup.
The Sydney racing spin doctors have been quick to claim The Everest, pandering for its rich and famous slot-holders with a $15 million+ stakes as far over-shadowing the $5 million Caulfield Cup.
What they forget to admit is that The Everest, even if it wasn't the richest race on turf in the world, would attract the same field for $1 million prizemoney and that the Caulfield Cup is a truly world class staying affair attractive five international starters compared to none in The Everest (although to be fair Australia has the best sprinters on the planet). Sorry to sound bitter or like a dinosaur (as we are labelled). In contrast we are the first to recognize that Peter V'landys is a Racing God. We just support tradition. 

Back to the big races and it will get up the nose of plenty of punters if the enigmatic Nature Strip turns in a kingsize form reversal and wins The Everest, in the process landing a massive $10 to $4.8 (or shorter) plunge. His turnaround in fortunes will be blamed on a throat irregularity which we now find out Nature Strip has battled for some time. The fact remains he is a nightmare horse for punters to follow – at his best arguably the best sprinter in the world then at his worst gets beaten by horses he would normally pick up and carry. The Everest this year is set up for him with stablemate Haut Brion Her drawn to lead out early and let Nature Strip run to the front and dictate. After the debacle at the barrier draw which saw Gotrash lose the prized rails alley many are hoping that the South Australia horse comes out and wins.
The Caulfield Cup sees Waller with three good chances, the favourite Verry Elleegant, Finch (raced by the connections of Winx who sadly lost her foal during the week) and the underrated Toffee Tongue.
The trio come out of the G1 Turnbull where Verry Ellegant won from Toffee Tongue and the unlucky Finche, which sat wide and arguably ran as good a race as his two stablemates. But the weather will play a major role on Caulfield Cup day and with rain forecast Verry Ellegant grows a leg. Those predicting the prospect of a second stringer winning the Cup for Waller are looking to Finche but is he comfortable around the tight Caulfield track?
Of his more than 20 starters at Saturday's two feature meetings Waller has Star of the Seas (favourite for the Craven Plate at Randwick), Osamu (favourite for the Listed Gothic Stakes at Caulfield) and leading hopes in Madam Rouge in the Tristarc, She's All Class on debut in the Victory Vein, Jovialty in the Listed Reginald Allen and Brimham Rocks in the St Leger (such is the impact that Waller horses have that Brimham Rocks has been well backed despite zero wins from 17 Sydney starts).
LGHR TIPS for the BIG RACES:
THE EVEREST: NATURE STRIP to beat Gytrash, Bivouac & Classique Legend.
CAULFIELD CUP: FINCHE to upstage VERRY ELLEGANT, Master Of  Wine & Dalasan.
GOD SAVE HARNESS RACING CAUSE NOTHING CAN SAVE THE CREEK IN THE HANDS OF THE MODERN DAY LEYLAND BROTHERS

By ARCHIE BUTTERFLY, courtesy of his subscriber only site www.peterprofit.com
ALBION Park is a relic, just like Leyland Brothers World was, before it burned down.
You can dress mutton up as lamb as much as you like, but it still tastes like an old sheep, and Albion Park is still Albion Park.
It used to be great back in the late eighties and early nineties, but so did Tropicana Cooler, Miami Vice and Wa Wa Nee.
Or amyl nitrate poppers, Chips and Dead or Alive, depending on your sexual orientation.
That was then and this is now, and only our old age and a whole heap of bluff saves us from eternal shame and embarrassment.
God save us, to misquote Gough Whitlam, because nothing can save The Creek.
As opposed to the better known Brekky Creek, also known as The Creek.
A creek is a minor stream or tributary of a river.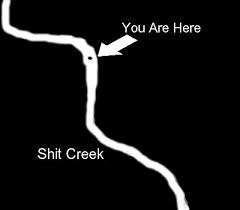 In other words, that little bit of stray spray that lands all over your strides at around the groin area when you are taking a leak in the urinal on Melbourne Cup day at Eagle Farm and there is a hot chick who hates blokes that piss on themselves waiting outside.
No-one goes to the trots anymore, except for a few strays who are betting in the run like the Former King of the Brisbane Rails Ring Lindsay Gallagher, and his recent return to the track is said to have lifted attendances by 20 percent.
(By the way, have you heard the cracker of a true story about how LG had 10 grand on a $1.01 shot to win a hundred after he'd got set after they'd passed the line, only to get done on protest? Perhaps there is a Karma after all, though I doubt that the loss of the briefly ill gotten $10 100 will leave much of a hole in the late life Mercedes driving property magnate's pocket).
AP's been a ghost town when the trots are on for a decade. The car park has been empty, no-one has been on the gate to collect entrance fees because they don't charge any, you haven't been able to give free tickets away if you paid people to take them, and the last thing you would find in the main grandstand is a root.
The joint is hovel, the club is losing hundreds of thousands a year and is all but broke, and the sport of harness racing burns $5-$7 million dollars a year that it doesn't have and isn't theirs, just to keep going so that it can lose more next year.
Something's gotta give if Team Trots don't come up with some ideas to stem the outward king tide washing everything away from the creek and out to the river soon, real soon.
So what do the new Wham Bam Dream Team (WHAMBAMD) management pair of the Bantam (David Fowler, Chairman) and Superman (the man of Steele, first name Scott) conjure up to turn things around?
Nothing.
That would take imagination, and a few long days, and neither of the WHAMBAMD boys have ever been too keen on either, so they have come up with a classic that will go down in the annals of racing management stupidity, and be remembered forever by the clutch of sporting historians specialising in the area of Killing a Code and Ruining a Once Great Game.
Superman and the Bantam are going to give people who don't go to the trots preferred parking in a vacant lot, free entry through the unattended and already free gate, 4 monthly guest passes to give to nobody because nobody wants them, and – this is the big idea – a fully Serviced Members Lounge, if you know what I mean.
The only thing really missing are the spa and sauna, but I am sure they won't be too far away.
And what do the people getting access to these already free freebies have to do to get them for nothing?
Just buy a membership for a hundred and fifty bucks.
Now that's a good deal isn't it?
I'm sure that the 250 odd members that the club has left will be overjoyed at the news that they now have to pay a hundred and fifty bucks for what they have been getting for $2 for the last 10 years.
And all those folk who have never been to the trots will be queueing up at the door with three pineapples in their hand waiting to get in, if there was anyone their to stop them and take their cash in the first place that is.
It's not hard to see why the trots in Queensland is a disaster is it sportsfans?
With Chiefs like this, who needs Indians?
It's lucky too, 'cos there aren't any.
Up up and away Bantam boy!
I wonder in which creek we'll land?
I guess all we can do is ask the Leyland Brothers.
Mike?
Mal?
Hello!
Is there anyone there at the trots?
Hello ………..
THE POLICY RIVAL CODES WANT THAT WENT MISSING IN ACTION – APPOINT HARNESS RACING ADMINISTRATOR TO OVERSEE ALBION PARK
HERE'S a racing policy promise that neither Party in Queensland is prepared to make but would win plenty of votes.
Put harness racing – in particular the Albion Park Club – into immediate administration with the new Government's direction to end the millions of dollars being wasted keeping the code alive.
Here's what ARCHIE BUTTERFLY wrote on the issue on his subscriber only website www.peterprofit.com:  
FOR the umpteenth year in a row the trots has lost a fortune.
The code simply can't earn $22.5 million and spend $30 million without falling into a huge hole.
You don't have to be Einstein to work that one out, although you probably do have to be the nutty professor to understand why anyone would set prizemoney to a level so high that it is just a couple of points under the amount you drag in, without taking account of any of the other expenses.
It's just sheer madness. What do you reckon a non-racing person thinks when they see the balance sheet?
Shut the bloody thing down is what they say.
Harness racing doesn't want that, so the sport is going to have to adapt, and fast, because this spending money that it doesn't have is a farce.
Why should the gallops or dogs prop the trots up if the 'red hots' can't get its own house in order? If they did it to harness racing, stakeholders and followers would be screaming from the rooftops. It is a sheer miracle that they aren't, although I can see that the feeling among the greyhound folk is that they deserve a bigger slice is firming by the hour, and what for a long time was just a series of disjointed whispers is fast becoming a roar. Good on the dog crowd too, it's been a long way back from live baiting, and their leadership has handled it with aplomb.
As for the trots, as long as David Fowler is in charge of running the biggest race club it is arguably always going to be recording red numbers like this and the sport will continue to be in dire peril. Why do we expect that a race caller and bon vivant who lives at home with his parents in his mid-fifties and can't even keep his own affairs in order can be involved in the running of a multi-million dollar business? It's madness, and so is continuing to allow whoever it is that is in charge of the trots at Racing Queensland to continue to hold their position.
AND, more recently, the Butterfly commented on the racing policy of the LNP leading into the October 31 election:
THE Lib/Nats big idea is to cut red tape in racing and save $12 million bucks by creating more red tape and spending more, which you have to admit is devilishly clever, if you are not the one paying the bills. If you are, then you are in a world of pain.
The Opposition's big idea is to dismantle the All Codes Racing Board, create three separate code-specific Boards at a cost of who knows how many millions (the LNP forgot to do the costings of course), then put the original Board back together again and lay it over the top of the other three, effectively rendering them powerless and useless.
That should suit the trots, because the people who run it are. The only problem is that with the industry running at consistent losses of $5 to $7 million per annum, and holding its form nicely, the Harness Racing Board will be declared insolvent and put into receivership before it even gets to hold its first meeting. So much for that bright idea then.
The dogs will go great, because it's filled with good people without inflated egos who just want to get on with the business and do it without any fancy overheads or frills. I have never yet met a greyhound man or woman who enjoys spending money, their own or anyone else's, so the finances will be in very good and somewhat tight hands, and with profit running at about 20 per cent of earnings even the meanest of scrooges will have a good hand to play with. Just co-opt the main players from Capalaba and Albion Park, and let those clubs respective chiefs play a best of five game of pass the footy through the hole to decide whether Luke Gatehouse or Johnny Catton becomes CEO and the loser their deputy, and Bob will be everyone's uncle.
The new Gallops Board will of course be just like those old, riddled with internecine personal politics and unable to agree on what day of the week it is, let alone on how to kick the local industry ahead instead of falling further behind. There will a city-country split, a Brisbane-Gold Coast cold war, a million flash lunches, junkets for Africa, ideas aplenty – mainly centred around selling off racing land – and a split vote on every decision, even what sort of champers to drink with lunch.
It doesn't really matter though, for under the proposed LNP model the three code run Boards won't be able to do a thing unless the reconstituted and stocked with LNP mates Racing Queensland Board says they can, and given the size of the egos likely to be sitting around the big table, it is unlikely anything that isn't RQ's own idea will be given the short shift and its proponents told not to come back until they say sorry.
Four times the cost for just the same fun.
Geniuses aren't they?
Insiders say the 'chook' is out of control at the helm of the Albion Park Club after doing over the man who made him and was supposed to be his mate, Harness King Kevin Seymour.
Why King Kev has let him off the hook remains a mystery to most. But one thing's for sure had it not been for the massive contribution that Kevin and Kay Seymour made to the code over many, many years in Queensland the sport would have struggled to survive.
Fowler, who allegedly teamed up with Racing Queensland CEO Brendan Parnell, to provide himself with a calling job for SKY in Brisbane as part of a deal involving Albion Park, didn't count on the popularity of Josh Fleming, who almost became collateral damage had high profile media identities like Ray Hadley (of 4BC) not intervened.
Because LGHR & PETERPROFIT websites don't support his 'suck up and survive' approach, we are labelled bitter dinosaurs. Rather than attack us perhaps Mr Fowler would like to explain why Albion Park continues to struggle under his leadership and why he needs to do allegedly dirty political deals behind the scenes to support his not-so-meagre income as a top race-caller.